Do You Struggle With Your Marketing?
"I've had so many new patients and so many reactivations because of LVRG Media's content marketing strategy."
Dr. Ted Tang
Health Quest Physicians Group
LVRG Our Expertise
Dr. Nick is a Chiropractor and we only serve Chiropractors, so you can be sure the process works.
LVRG Our Time
We do all of the time consuming work so you can focus on your patients and your practice.
LVRG Your Story
We'll help you create valuable content that tells the unique story of your practice.
LVRG Media Can Help All Types of Practices
Every chiropractor needs a marketing department…
it just doesn't have to be YOU!
(312) 584-1550
Schedule Strategy Session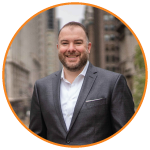 What Makes LVRG Media So Different?
The LVRG Media Content Driven Chiropractic Marketing Strategy is unparalleled in the profession because of its scope. If you are a Chiropractor on Facebook or LinkedIn right now, you are most likely inundated with messages and ads from 22 year old kids that bought a course on how to run Facebook ads and are telling you that their "digital marketing agency" is the solution to all of your problems. The problem is, all they do for you is run a discounted special Facebook ad which is just one small piece of a REAL chiropractic digital marketing puzzle. But if that's all that's out there what are you supposed to do? The answer is to hire an agency that not only understands what it's like to run and market a chiropractic office but also has a multi-dimensional marketing approach.
We know how hard it is to market a chiropractic office in today's digital world. Not only are the technologies and platforms constantly changing but, even if you could keep up, there just isn't the time to implement everything with all the other demands of the practice. With LVRG Media, you not only get a REAL digital marketing strategy that is constantly being improved through testing in the field, but 95% of it is done for you so that you can focus your time and energy on your patients and your practice.
LVRG Media was founded, and is run, by Dr. Nick Silveri, creator of the Content Driven Chiropractic Marketing Strategy. He's helped hundreds of Chiropractors just like you develop and implement marketing strategies that set their practices up for long-term success versus short-term sugar highs. Dr. Nick isn't just giving Chiropractors advice though. He has been, and still is, running his 10+ employee, $1 million practice in Illinois for the past 12 years. The strategies that he implements are not theories or guesses, these are the things that he himself is using in his associate-driven practice. He has spent over $250,000 in the last few years learning from the best marketers in the world. Not in chiropractic…in the world. He puts his money where his mouth is. These strategies are what allow him to supply his practice with tons of qualified new patients even though he lives three and a half hours away and is only physically in his practice one week out of the month. He is only focused on serving Chiropractors. His mental energy is not split trying to figure out what will work best for accountants, mortgage brokers, Amazon product sellers, life coaches, or any other type of business. All of his time, resources, and energy are spent trying to figure out what will work best to bring local Chiropractic offices the most qualified new patients possible.
With LVRG Media's Content Driven Chiropractic Marketing Strategy you will:
Instantly be in the top 5% of Chiropractic practices in terms of digital marketing strategy just by signing up. We have developed a system that is not only light years beyond what the vast majority of the profession is doing, but takes up very little of your time to implement because the bulk of the thinking and work is done for you.
Create content that will allow you to be seen as your community's local health expert. In today's world, marketing has become conversational and content driven. You must deliver value to your community if you hope for them to know, like, and trust you. We allow you to do that while we do the heavy lifting for you.
Follow the process we lay out for you and watch your practice grow. New patient requests are tracked to know exactly what marketing efforts brought them in while you also grow the brand of your practice. LVRG Media helps you grow immediately while at the same time creating the foundations of marketing success for the long term.
Unfortunately, Chiropractic is a zero sum game. The new patient either picks you or picks the guy down the street. People don't have multiple chiropractors. It is your duty to let your community know who you are, what you do, why you do it, and how you can help them. Offices that communicate their message clearly, win in the marketplace. So you can either keep trying to tell your practice's story one-to-one or one-to-several or leverage the power of the internet and social media to tell it one-to-everyone in your community. Schedule your Strategy Session with Dr. Nick today. Why? Because either you start getting your message out with a REAL strategy on how to get them into your office or your competition will.
"Referrals are great, but they're just not predictable. Having a social media online system allows me to attract probably 30-40% more new patients than we were tracking before we did it."
Dr. Dane Donohue, D.C.
Wellness Solution Centers & Co-Founder of 8 Weeks to Wellness©




Watch Dane's Story
"It's a fantastic way to feel now that I have an adequate supply of new people that I can help and change their lives through chiropractic care... This is another avenue that if you don't avail yourself to, you're crazy, this is the way to go in today's world."
Dr. Steven Trauben, D.C.
King Street Chiropractic Wellness Center




Watch Steven's Story
"From day one people were opting in, people wanted what we had to offer, and it just became about us figuring out how much we could handle… We're up 33% over where we were in revenue last year so I would say it's been wildly successful and has exceeded our expectations and it's been a sound investment for our business that we will continue to make."
Dr. Brian Hester, D.C.
Back to Health of Anthem




Watch Brian's Story
We have helped hundreds of chiropractors just like you grow their practices

Our founder, Dr. Nick Silveri, still owns and runs a $1M+ Chiropractic clinic where all of these strategies and ideas are tested so you can be sure that the things we do for you are current and relevant.

Digital Marketer is the industry leader in cutting edge strategies for helping businesses grow using the internet. We are proud to be the only Certified Partner that focuses exclusively on Chiropractors.

StoryBrand is the most effective process for clarifying your practice's message. Dr. Nick is the only Chiropractor in the world to be a Certified Guide and the only one that strictly works with Chiropractors.

Dr. Stephen Franson offers an online training platform focused on helping Chiropractors build the practice of their dreams through proven built-in systems. These strategies have been developed, tested, and proven.

Cash Practice is the solution for increasing cash collections. Dr. Nick Silveri is the only Chiropractor in the world to be a Cash Practice Certified Partner.

LVRG Media is a certified member of the Google Partners program, meaning we have exclusive access to training, support, and resources directly from Google to help set our clients up for success and growth.
How The Content Driven Chiropractic Marketing System Works
Become your community's natural health expert and build the practice of your dreams.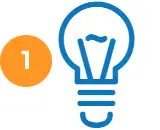 Strategy Session With Dr. Nick
Dr. Nick will research your practice's online and social media presence and have a one-on-one video call where he tells you exactly what he would do if it was his practice.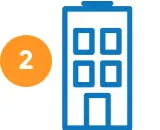 Tell Your Practice's Story
We help you educate your community on why you should be their go-to resource for Chiropractic and natural health care, without you having to do the hard work.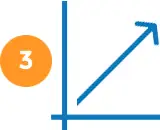 Watch Your Practice Grow
With our proven process combining educational content and lead generation, you will begin to actually grow your practice leveraging the power of the internet.
How Does LVRG Media Help You Grow?
Offline Marketing Training
What Is Not Having A Robust Digital Marketing Strategy Costing You?
Here are two unpleasant facts that a lot of Chiropractors don't want to hear:
People all around your practice are choosing their Doctors by looking online, regardless of your personal feelings about it.
Chiropractic is a zero sum game, meaning if someone has made up their mind on choosing a Chiropractor and they choose someone else then you missed out. 99.9% of people don't have more than one Chiropractor.
In 2018, we have reached an inflection point when it comes to social media and smartphones. Just a few years ago older people were still looking in the phone book to pick a Chiropractor. That is done now. Everything is online. Everyone is looking online for solutions, and everyone is spending a lot of time on social media. To some Doctors, the thought of online marketing can seem overwhelming and they want to bury their heads in the sand and act like none of it is happening. Unfortunately, just like that construction worker patient of yours that doesn't listen to you and is going to blow out his disc soon but just ignores it and tells himself it'll be fine, you wishing it away won't make it go away.
The future is now and luckily for you there is a HUGE opportunity in almost every market in the country. Chiropractors are a stubborn bunch so they are slow to adapt most of the cutting edge digital strategies at their disposal. Every day there are people on Google looking up keywords that you would love to show up for. There are moms asking Facebook what they should do about their kid whose neck hurts after falling off his bike. There are people that have been in car accidents that are desperately searching for the answer on what to do next after the ER sent them home with some pain pills and a pat on the back. With the internet we have the opportunity to not only be in front of people when they are searching for answers but we can also be using the internet to proactively influence our community's health. Big Pharma hasn't started playing as big within social media as they do on TV, so the door is wide open for us to walk through and deliver content and information that can actually help people live healthier lives.
Let's talk numbers. I speak with a lot of Chiropractors and their average case value is around $1500. Some higher, some lower but we will use $1000 just to be on the conservative side. For most offices if they just kept it simple and had a Google strategy, a Facebook strategy, and a website that converted, they would make a big impact on their business. Just having those three strategies in place could lead to 10 extra new patients per month from each stream. People are already searching on Google for Chiropractors or solutions to their musculoskeletal problems in your local area. If you could show up when they are, those are extremely hot leads. People are spending a ton of time on Facebook and Instagram. If you could put ads and useful content in front of them on a consistent basis, 10 new patients a month is probably a low estimate. As for your website, people are already ending up there however they find it. What if your website actually converted visitors into leads that turned into people walking through the door? Depending on your current website traffic, most offices could add an extra 10 new patients per month from some simple changes. That is 30 extra new patients per month. Not leads, but new patients, people who actually make it through the door. Even if those numbers were high and you only added 15 new patients per month, at $1000 per patient that adds an extra $15,000 per month in collections for a fraction of that being spent to acquire them
The only way that happens though is if you have a plan and that plan gets executed. It isn't that you couldn't learn all of this stuff yourself. It's that if you were going to, you probably would have already. When you are in practice and trying to run a business the last thing you want to do is have to try to keep up with the never ending changes of social media and the internet. The right strategy is to find someone who has already figured it out and let them do it for you. I have owned Chiropractic practices for 12 years now and my done-for-you digital marketing agency, LVRG Media, only serves Chiropractors so you can be sure that what we do works. If you are a Chiropractor who owns their own practice and is collecting at least $20,000 per month then do not hesitate. Schedule your Strategy Session today so we can find out where you need to improve online to build the practice of your dreams!