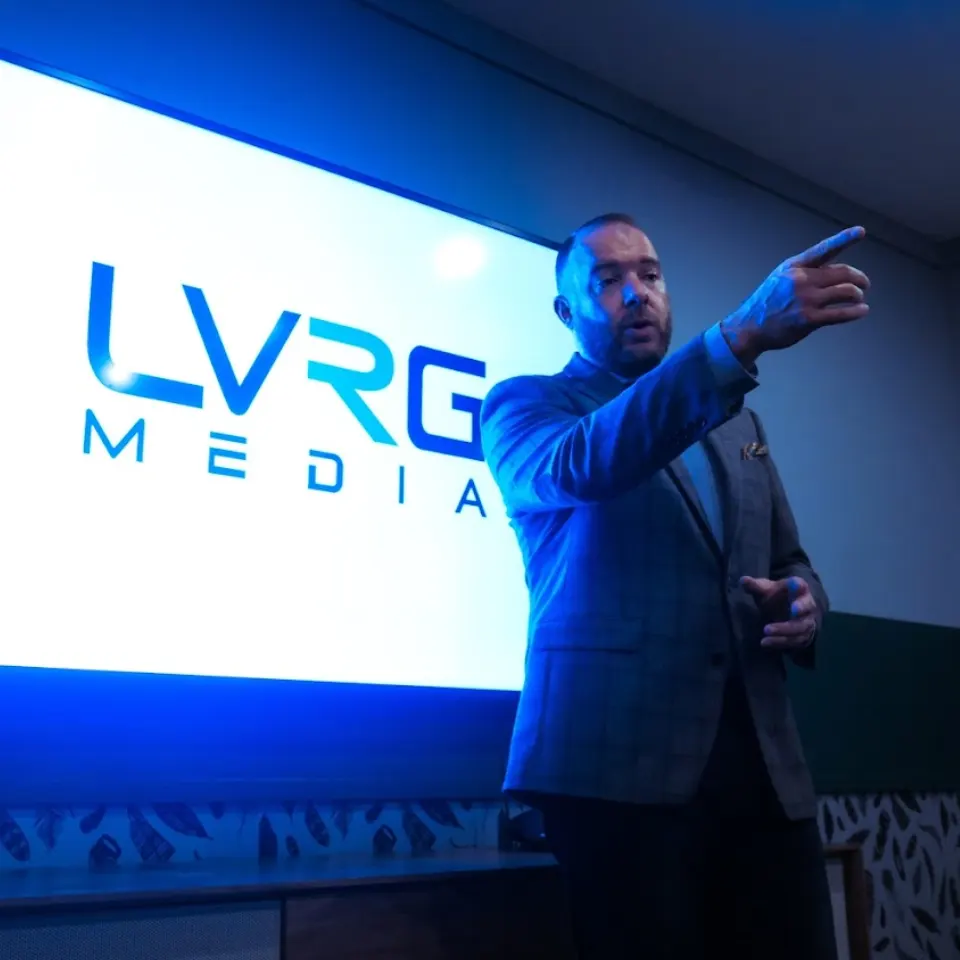 603 Chiropractic
2023-04-18
I started my practice on a shoestring budget in late 2020. Since then I've experienced steady but slow growth until I plateaued in early 2022. I was introduced to LVRG media in May of that year through a coaching group (TRP). I can't say I was skeptical as I trust what TRP recommends, but I was nervous, because -for me, at the time- overhauling my website followed by an advertising campaign was a substantial investment. I had never ran ads before and didn't know how well they would perform. But... I trusted the process and in their guidance. Fast forward to nearly a year later and the results speak for themselves... My website is amazing and I couldn't be happier with it, and I nearly doubled my weekly patient volume! I highly recommend working with Dr. Nick and his team. You'll be glad you did! 🙂
Dr. Brandon Dyrdahl
2023-03-27
Dr. Nick is passionate about helping chiropractors reach their goals in practice. LVRG media is an amazing company that is always up to date on the most effective strategies to grow and build your practice! I highly recommend listening to Dr. Nick's podcast "Path To A Million." There is so much relevant information and it is awesome to hear ideas from successful chiropractors as guests on the podcast. Keep up the amazing work Dr. Nick!
Centro Quiropráctico Vitalidad
2022-06-30
It's too bad he hasn't expanded his service to South America because on the 1 hour strategy call Doc gave me mad value on how to position my website and ads better. I've been marketing myself for over 8 years but Doc really showed me some blinds spots. Much appreciated, please offer Spanish in the future. haha
Dr. Nick is very knowledgeable and passionate when it comes to marketing. He provided me with so much information in the first call I had with him. Thank you Dr. Nick!
Dr. Dan Miller
2021-04-02
Nick was very helpful in this process. He was able to address all of my concerns and questions in an easy to understand way.
Darron Coleman
2021-03-23
I just had an enlightening zoom call with Dr. SIlveri. He certainly knows what he is talking about and is a great resource as it relates to chiropractic marketing. Time well spent! Thank you Dr. S!
Revolution Chiropractic Health Center
2021-03-01
Nick is a great guy and is so knowledgeable about all things digital. Very down to earth guy and very professional. Highly recommend!
Nick is a quality guy. Spent an hour on the phone with me, giving me valuable info, and didn't charge me a dime! Knowledgeable, professional and friendly. Can't wait to work with this guy, and have my practice take off! Definitely recommend him highly!
Nick was the best person I have ever worked with for explaining how marketing works, how it is implemented, and showing genuine concern for Me as an individual and how it would impact my practice and the patients. I would recommend a LVRG Media session to be able to honestly compare a 'class act' compared to a 'peace meal' type of marketing that most of us Chiropractors do.