Our Agency Owner, Dr. Nick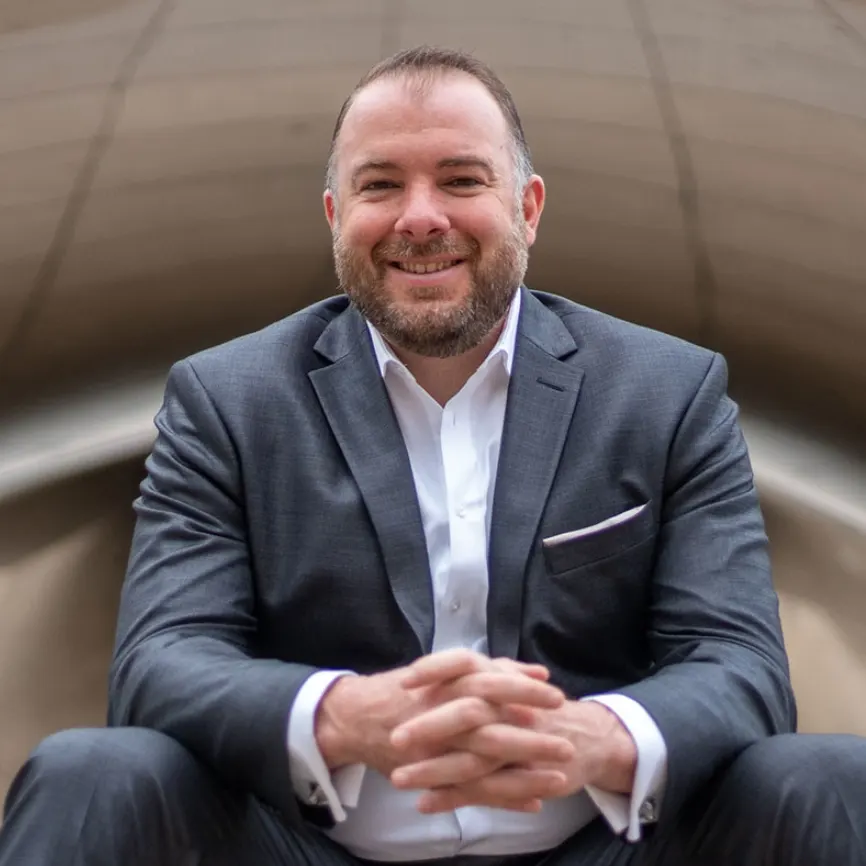 My passion is marketing, specifically leveraging helpful website content and paid campaigns to spread the message of chiropractic. My name is Dr. Nick Silveri, and I have been a clinic-owning Chiropractor for 12+ years. I say clinic owning instead of practicing because I only regularly saw patients for the first five years of practice. Since then, I have grown my practice from a struggling, stressful office collecting $250,000 per year to a systematized, thriving practice that is on pace to collect $1 Million this year.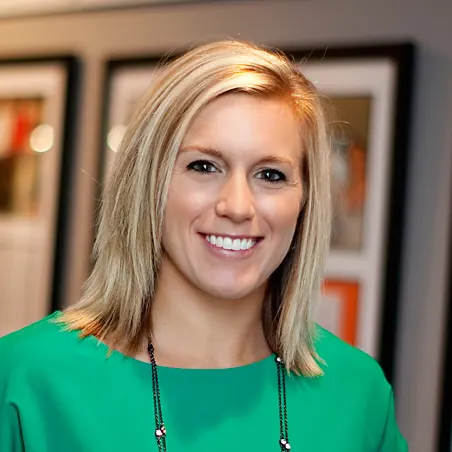 Brook Hess
Marketing Director
My husband and I reside in West Loop Chicago with our spunky French Bulldog Archer. We love exploring this city!
I have always been a firm believer in working for something you love and that passion for me is marketing. Marketing was my major at the University of Iowa, and since then I have been fortunate enough to work with marketing teams in several different industries from electrical distribution to medical device. I like marketing so much because the game is continually changing. From media print to digital the opportunities for reaching out to potential clients are endless!
I started working for Nick the Spring of 2015. At that time, the goal was to focus specifically on implementing marketing strategies for his practice that would reach potential patients in Springfield. The purpose of building great content was the long-term strategy, and I am proud to say that The Springfield Wellness Center is now reaping the rewards for our hard work.
The services that LVRG Media can provide a Chiropractic office are second to none in the digital marketing industry. I know because I have actually worked (and still do) for a Chiropractor!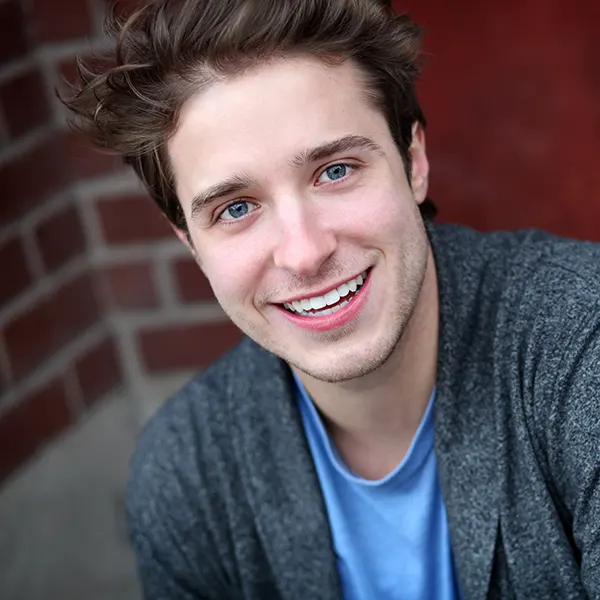 Daniel Desmarais
Special Project Manager & Senior Copywriter
I am a chiropractic convert. There's no salacious backstory, I just wasn't exposed to it growing up. Quite frankly, I didn't even know it was an option. If only the chiropractors in my area were actively engaging and educating their community about chiropractic's potential…
I've always recognized the power of storytelling to transform the way we see and understand ourselves and others. Through dynamic copywriting and creative intuition, I've watched as our clients use content to capture new leads and grow their businesses beyond what they believed was possible. I delight in breaking down this intimidating venture and giving clients the "white glove" treatment so they can focus on caring for their patients and creating vibrant health within their communities. I do my job so they can do theirs.
Born and raised on the North Shore of Chicago, I have a degree in Geography from UC Berkeley. I know it's not totally related to marketing, but fellow Geography majors Michael Jordan and Prince William also don't practice in our field of study. So I'm in good company.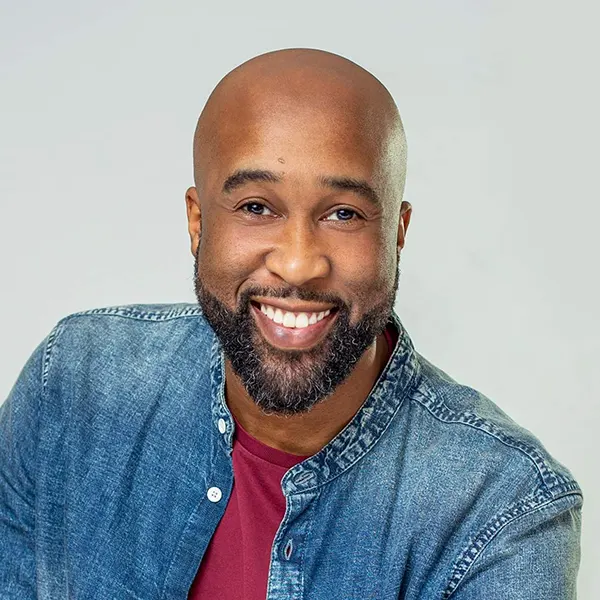 Eugene McKinney
Director of Visual Editing
Born and raised in the Chicago area, I have always been drawn to the idea of sharing stories through the visual media. After high school, I pursued my Bachelors of Art Degree in Media Communications from Northern Illinois University. My career in Media spans across several industries, each one with a unique voice that video is able to capture. Since joining the LVRG, I've been able to use my passion and skill to bring still motion to life. My focus is supporting the team with dynamic video content that adds value to its client base.
Outside of work, I enjoy spending time with my wife and our two children in the Western Suburbs of Illinois. When we are not shuffling our kids' schedules, we enjoy watching a good movie, vacationing somewhere warm and going to hear live music.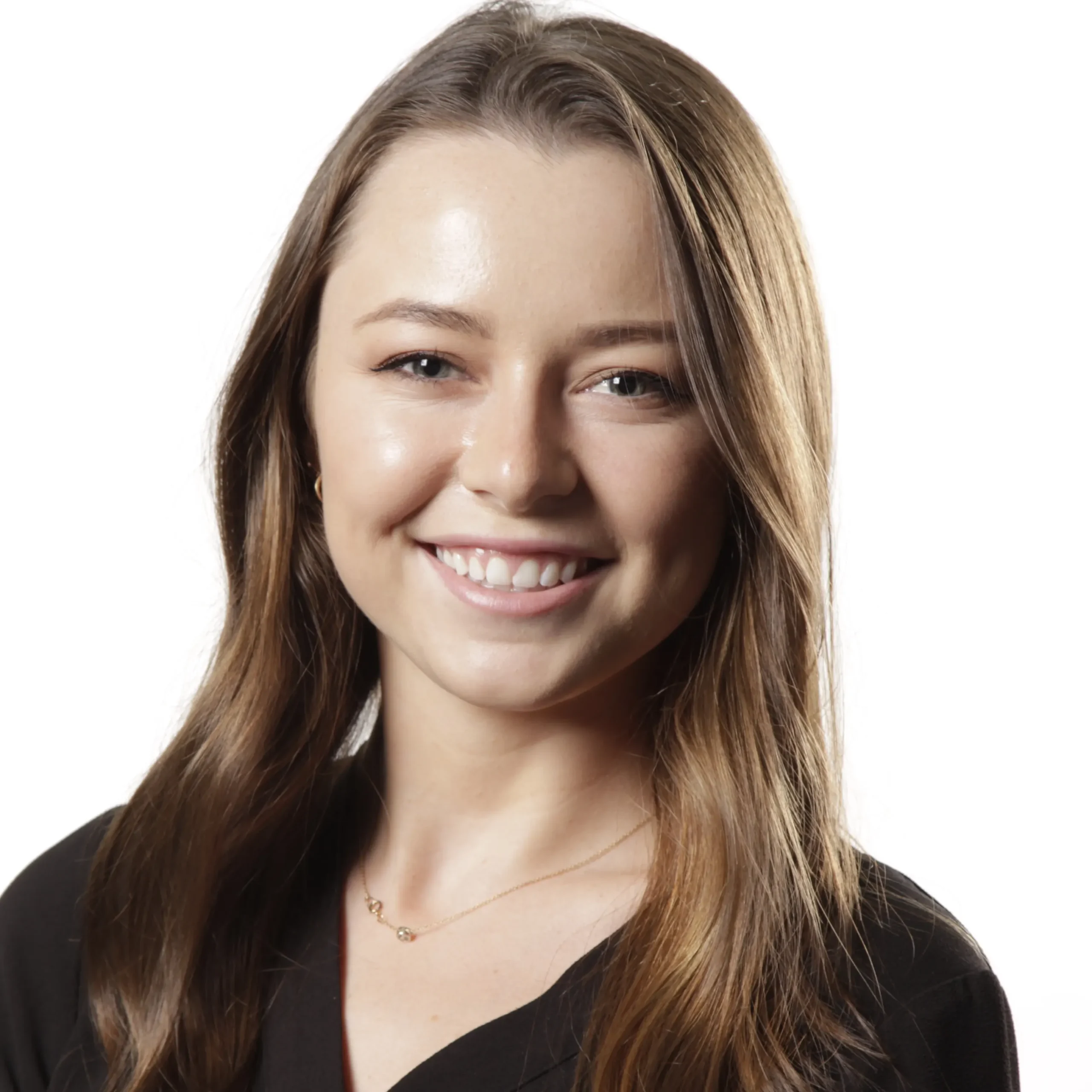 Carole Boulware
Creative Director
Born, raised, and educated in Los Angeles, I feel fortunate to call this amazing place my home with my partner and kitten, Jinx. Living in LA contributed (in no small part) to my ability to pursue a career in design, especially in completing my Bachelor's in Design from the University of Southern California. I've always been a visual learner, and throughout my career, I have become passionate about being a visual teacher by working with clients to materialize their vision through design.
"Do it once, do it right, do it well." This adage remains drilled into my brain from childhood, courtesy of my mother – her take on "a job worth doing is worth doing right." While I may have rolled my eyes at the time, I now have her to thank as this sentiment has manifested itself in my career and daily life. At LVRG Media, I focus on creative solutions for our clients that solve problems & visually represent them in a way that hits home.
Yes, our work together is fun and creative – but most of all, it's done well, correctly, and stands the test of time.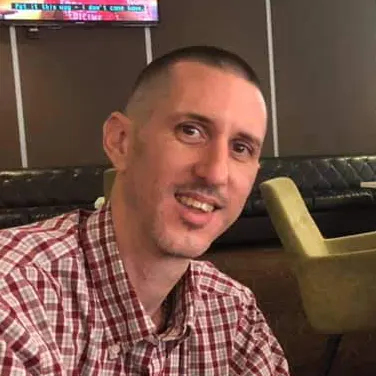 Ryan Patamia
Website Designer
I was born and raised in South Florida. Shortly after completing my Bachelors of Science in Studio Art at Florida State University, I moved to Phoenix, AZ, where I worked with several small businesses and agencies needing a creative individual on their team. Today I work for LVRG Media, where I apply both creative & analytical approaches to design and marketing.
At LVRG Media, I love helping our chiropractors look good online, improve their websites, increase search engine visibility, and attain new patients.
Outside of work, I enjoy weekend getaways, festivals, craft beer, video games and technology.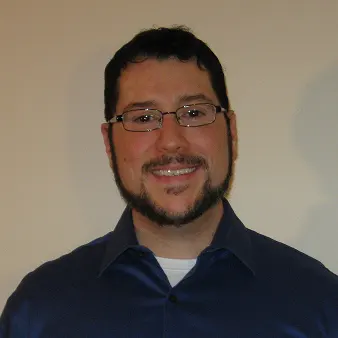 Jason Apryasz
SEO Specialist
I currently reside in Columbus Ohio and have been an Ohio resident my entire life. I Made my debut in web development and online marketing in 2013 while working on a cryptocurrency project that I co-founded and still manage to this day. Fast forward to a year later and I was working full-time as a WordPress developer and SEO specialist for an up-and-coming national marketing agency.
Now at LVRG Media I help our chiropractic clients win online by planning and executing proven SEO strategies that drive organic search traffic to their business.
When not working you will find me at the gym, enjoying outside activities and spending time with family and friends.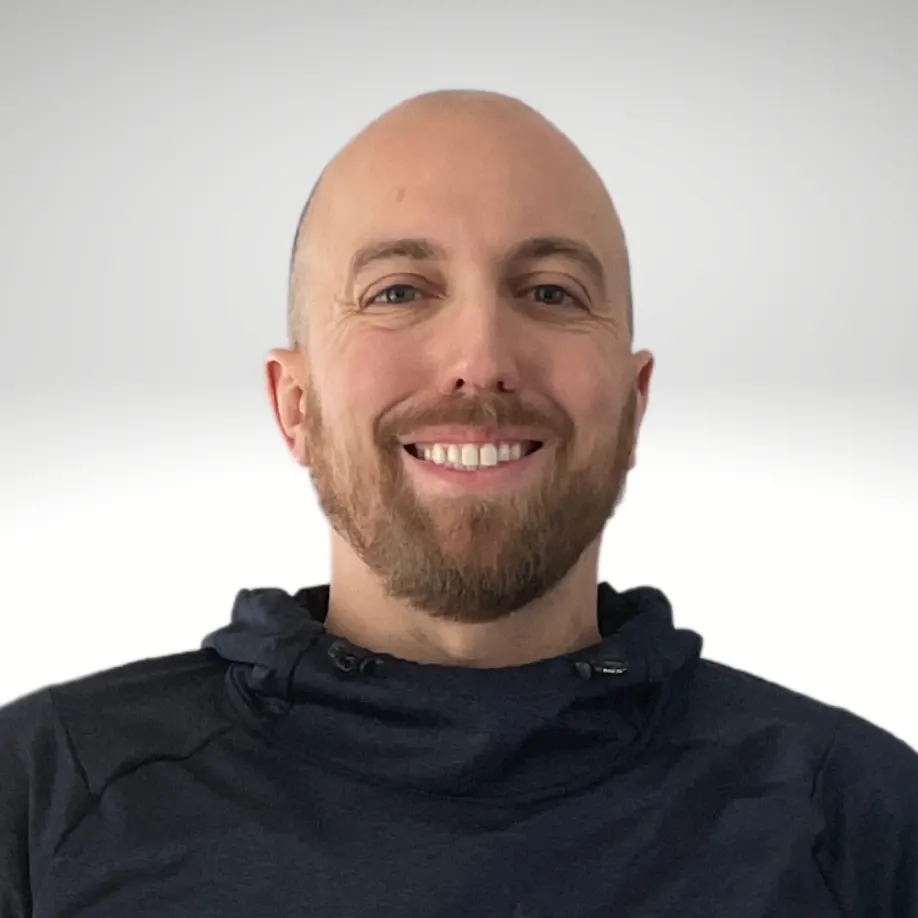 Tyler Piper
Content Manager
I was born and raised in North Dakota, and currently live there with my wife and daughter. I completed my education at the University of North Dakota, and spent nearly a decade as a teacher. During my time teaching, I also worked with local businesses creating websites, graphics, and helping with social media. I enjoyed working with clients and solving problems so much, I transitioned out of teaching and into the content world full time.
My passion has always been helping others reach their goals, and that continues on into my day-to-day at LVRG Media.
When I'm not working, I try my best to enjoy the outdoors year round. 80 degree weather in the summer is great for golf, and subzero temps in the winter are perfect for ice fishing!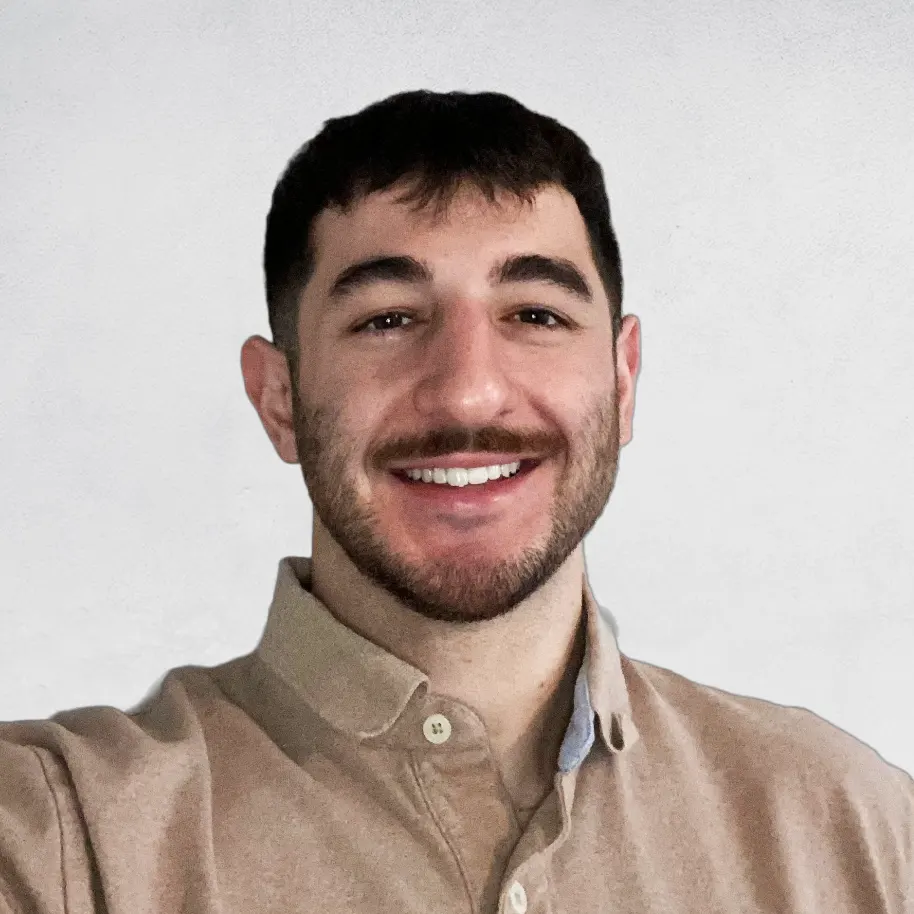 Mason Southwood
Lead Generation Specialist
Born and raised in Springfield, Illinois, I live in Cincinnati, Ohio, after graduating from Xavier University. I studied Psychology and Marketing at Xavier, where I discovered my professional interests in strategic marketing, professional selling, and statistical analysis. My coursework exposed me to various opportunities, such as interning as a lead generation specialist for a local startup, interning as a sales representative for FC Cincinnati, and working professionally as a strategic headhunter in the financial and banking industry.
Now at LVRG, I can use my unique experiences to optimize our client's success! Outside of work, I spend some much-needed time perfecting my amateur golf swing and enjoy quality time with my dog, PJ!